Don't take our word for it…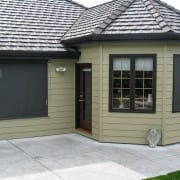 Yesterday your two techs (please commend them) installed the finest awning that Mary and I have ever seen!  Thanks to Deluxe Awning…we are the envy of the neighborhood!  At the moment, the awning is keeping the drizzle off my 83-year-old head as I excavate the deck salvaging topsoil for the garden.  We will continue recommending you to the newcomers…as you have been
recommended to us.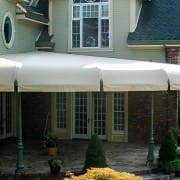 "This is just a short note to thank you for the great job you and your crew did on our recent installation.  We are very pleased with your service, before and after the sale.  We will not hesitate
to recommend Deluxe Awning to our friends."
I just wanted to say it has been a real pleasure doing business with your company.  I would be happy to let people know about your business at any time. Thank you so much!
The solar screens make a huge difference in the temperature of these rooms. They have gone from too hot to comfortable. Really amazing!